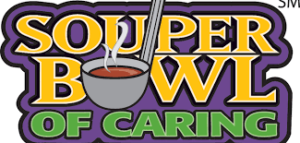 IT'S COMING… The Souper Bowl of Caring returns Sunday, February 12, 2023, immediately after worship service in the kitchen! Pay only $5 per pint, $10 per quart. As always, with 100% of proceeds going to God's Helping Hands, feel free to pay more. Your choice among three soups (to be determined). Sorry, absolutely NO pre-sales.

Join us as we celebrate Shrove Tuesday, in true Mardi Gras fashion, on February, 21st at 6:00 pm. All ages are welcome! There will be a sign-up sheet located in the narthex. If you are unable to come in and sign up, please contact the church office so we can update the
attendance list no later than Thursday, February 16th at 1 pm. Price of Admission: a food item for God's Helping Hands, and a fun spirit!
God's Helping Hands current needs are for grits, oatmeal, vegetable oil and sugar. Please place donations in the box in the Cameron Hallway. They are also in need of volunteers to help, especially on Tuesdays. If you are willing to do so, contact the Director at 803-791-4167.
SRAA Healthy Snacks

We continue to collect healthy snacks for students at SRAA. Students in need are given a bag with healthy snacks each Friday to put in their book bag to have over the weekend. We will collect snacks on the
first two Sundays of each month
during the school year. The box for the collection of these snacks will be in the Narthex. Thank you again for your continued support.
Notecards for Sale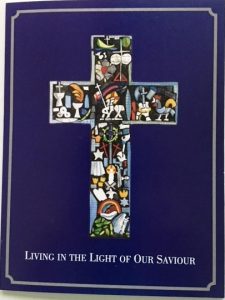 These beautiful all-purpose note cards and envelopes are available for purchase in packs of 10 for $5. Proceeds will go toward supporting a local charity. Purchases can be made by contacting Marie Lybrand, Kelly Heid, or Pam Hanfland.